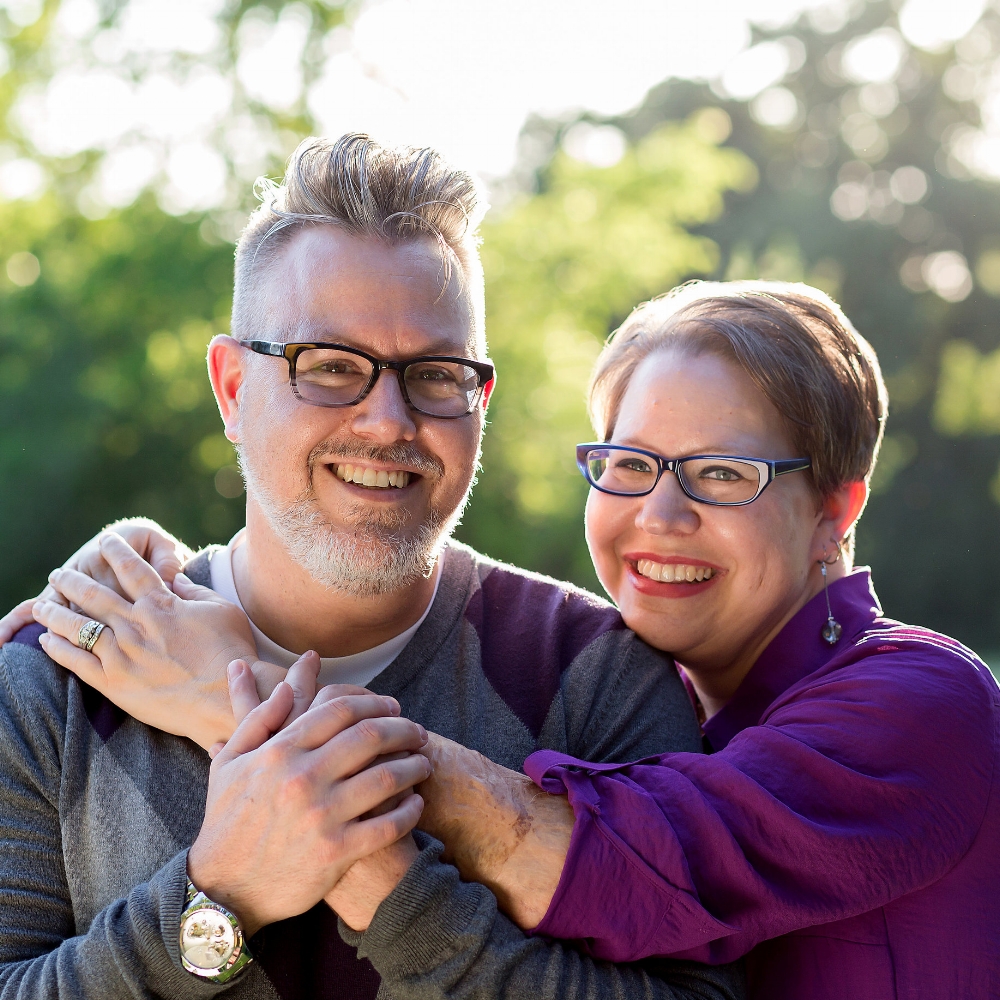 CO-PASTORS CHRIS & ALEX LIOTTA
Pastors Chris and Alex and their children came to Rivergate Church in February of 2011. They walk and minister in the power of the Holy Spirit and pursue a life filled with the Father's loving presence. They have faithfully served the Lord in vocational church ministry for more than 20 years and continue to pursue God and serve the body of Christ as unabashed carriers of His loving presence. The Liottas have an unusual level of skill and zeal for helping couples develop flourishing marriages and families.
CO-PASTORS ERIC & DEBORAH DOMBACH
Pastors Eric and Deborah and their children came to Rivergate Church in February 2016. They love the Lord's transforming presence in worship and have a fiery passion to spread the good news of God's kingdom, both locally and abroad! Eric and Deborah are ordained ministers and have been in pastoral ministry since 1994. Eric is a marketplace apostle with more than 15 years of executive and entrepreneurial experience. He has built several businesses and has a special passion for coaching family-owned businesses and entrepreneurs.
EXECUTIVE PASTOR BLAINE & TRACEY KIMBALL
Pastors Blaine and Tracey joined Rivergate in January 2018. They live and minister from intimacy with Father, informed by the scriptures and led by Holy Spirit. They are ordained ministers with over 20 years of rich ministry experiences, (both in the states and internationally). They have a deep heart connection with the Jewish people and Israel having led more than a dozen ministry trips to Israel. They are passionate about healing and freedom transformation and equipping people to live powerfully in their identity and destiny.
ASSOCIATE PASTORS MATT & MEGAN ORTEGA
Matthew and Megan have been devoted to Rivergate Church since 2000 and have served in both lay and full-time ministry, intentionally pursuing community with those around them. They married in 2009 and have three beautiful children. With a passion for God's love to be manifested through their marriage and family, laughter is their secret. Matt is a teacher and manages Matthew Ortega Design. Megan is a labor and delivery registered nurse and a super mom. With their team they direct "Freedom Prayer Brazos Valley" and focus on leading people into a deeper relationship with God.